TECHNOLOGY PLATFORM
We have established a technical platform, which enables us to contribute to our customers' needs in order to add value to their products. The platform comprises basic scientific knowledge and problem-solving technology needed to make functional inks.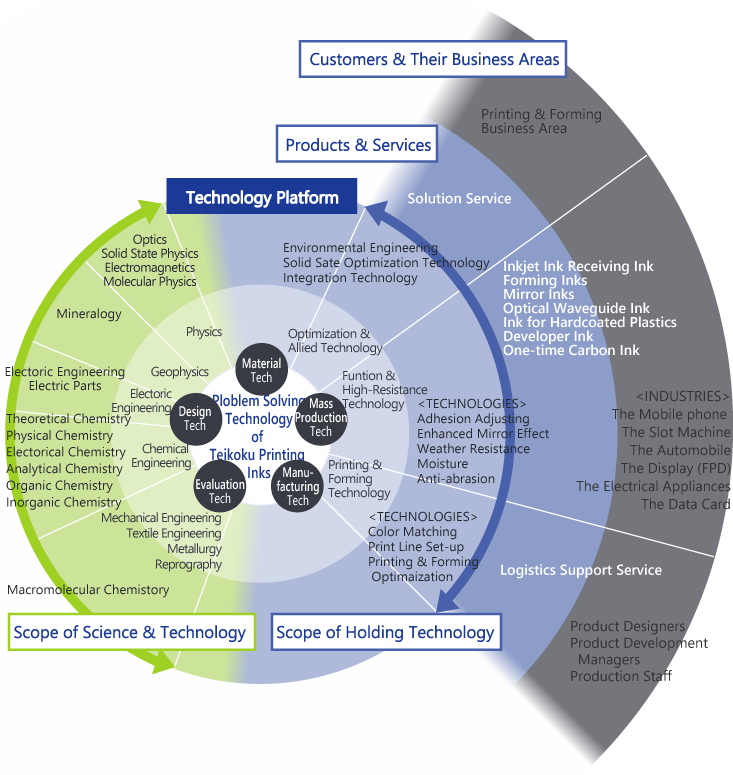 Through our solution services, which combine our functional inks and leading edge technology, we provide support to our customers that is mutually beneficial as it allows the customers to produce products with higher added value and improves the knowledge base of our customers as well as ourselves.
Teikoku Printing Inks' "Technology Platform" supports its "Solution Services"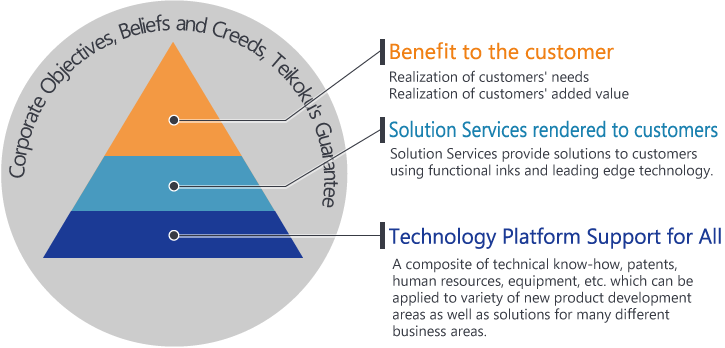 Benefit to the customer

Realization of customers' needs
Realization of customers' added value

Solution Services rendered to customers

Solution Services provide solutions to customers using functional inks and leading edge technology.

Technology Platform Support for All

A composite of technical know-how, patents, human resources, equipment, etc. which can be applied to variety of new product development areas as well as solutions for many different business areas.